November 7th, 2014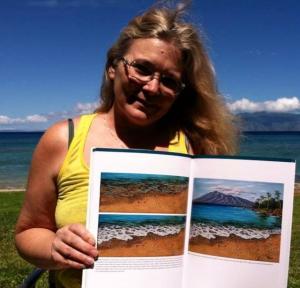 It's never to early for Christmas shopping. I often start buying Christmas presents in the summer because I find lots of great deals then. How about you? Are you gearing up for the coming Holiday season? Do you need some ideas?

My new book "The Art of Painting in Acrylic" is perfect for the art student in your life. This book is full of information and helpful techniques by six acrylic artists. One of which is me! My four paintings are Maui scenes and each one offers a different technique to try. Learn how to create sea foam and sand in one, light rays in another. Try an underpainting as in my "Olowalu Valley" or learn how to layer the paint to create depth as in my "Twin Falls" painting. Follow along with my co-authors, Linda Yurgensen, Toni Watts, Varvara Harmon, Michael Hallinan and Alicia VanNoy Call, to learn how to paint animals, portraits, still life and fun bright pop-art.


Order your book now through one of these online retailers.

Qbookshop - www.qbookshop.com
Amazon – www.amazon.com

Barnes & Noble – www.barnesandnoble.com
IndieBound – www.indiebound.org

Indigo – www.chapters.indigo.ca

It's also available as an ebook!
Amazon Kindle - http://www.amazon.com/Kindle-eBooks/

Barnes & Noble Nook - https://mynook.barnesandnoble.com

Apple ebook - https://itunes.apple.com/us/app/ibooks/id364709193?